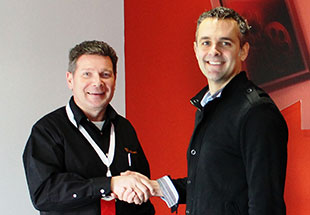 The US-based division of RTW has appointed 1SourceVideo as its distributor for sales in the US.
1SourceVideo will work with RTW International Corp and its existing dealer network to support the full RTW product portfolio in the US: 'We have monitored the growth of RTW's metering solutions closely,' says 1SourceVideo President, Frank Conti. 'Loudness continues to be an important issue not just to broadcasters but to all professionals working in a digital production environment. RTW's long-standing expertise and proactive approach in providing the tools necessary to combat issues is priceless. We are happy to welcome them aboard.'
As exclusive distributor, 1SourceVideo will work to reduce the lead time on product deliveries by stocking RTW equipment at warehouses in Hazlet, NJ and Tempe, Ariz, making products available to ship and demo on the East and West Coasts of the US.
'It has been an exciting time for RTW International Corp and we are happy to have such an established partner to further help us reach our goals,' says Christopher Spahr, Director of Sales & Operations. 'At the end of the day, it's all about the customer for us, and now with 1SourceVideo on board, we are confident we will be able to provide an even higher level of quality service that our customers have come to know from RTW.'