Audio and video metering specialist DK-Technologies has made the Maser Group its UK distribution partner.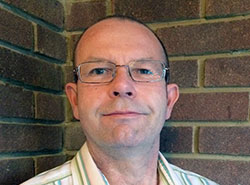 With offices in Australia, New Zealand and the UK, the Maser Group supplies communications solutions, products and systems to the broadcast, A/V, industrial, mobile/wireless, public security and safety, and defence sectors. Maser Communications (UK) Ltd is one of the major cable, connectivity and solution distributors for the UK the broadcast and A/V industries. By adding DK-Technologies to its portfolio, the company adds metering and monitoring solutions.
'I have been a fan of DK's products ever since the company captivated the audio industry with the introduction of the world's first surround sound metering system,' says Maser Communications GM, Graeme Lewis. 'The introduction of the PT0800 Audio and Waveform monitor, and the DK T7 continues the pedigree of the MSD meters and makes this a particularly exciting time to represent DK's innovative products.'
In recent years, DK-Technologies has become a market leader in loudness metering technology.
'Maser has tremendous insight and experience in the broadcast industry on both audio and video applications,' says DK-Technologies Product Marketing Director, Uffe Kjems Hansen. 'We see a strong synergy between our product portfolio, and Maser's access to the UK market and expect that this combination will continue our growth and presence in the UK broadcast industry.'
More: www.masercomms.co.uk
More: www.dk-technologies.com