EAW has named Istanbul Telesine Inc as its exclusive distributor in Turkey.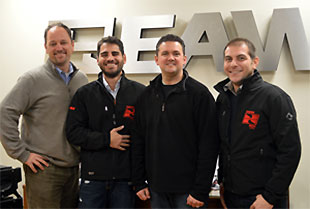 As part of the appointment, Telesine has purchased an EAW Anya modular sound reinforcement system for demonstration.
'We're excited to put our customers in front of EAW's Anya system,' says Telesine Group Sales Director, Emre Gulkan. 'Its incredible coverage, audio quality and Adaptive Performance make it the most innovative product in live sound.
'We already had an established market in Turkey, but Telesine has the resources, commitment and dedication to take that base to the next level,' says EAW VP of Sales, Rusty Waite. 'Telesine's expertise, reputation and level of customer service make it the best distributor in the area for maintaining the high standards EAW has set for its community of users.'
Established in 1983 as a family-run distribution business, Telesine specialises in providing professional audio, lighting and presentation systems to customers in entertainment, hospitality and retail spaces. Telesine focuses on consistently offering quality products and services to clients in Turkey.
'EAW's innovative products perfectly fit our mission to supply our customers with the highest quality, best-sounding loudspeakers available,' Gulkan adds. 'And as the most experienced Turkish distributor, we're the right company to expand EAW's reach in Turkey. This will be an amazing partnership.'