Two eminent colleges in Trondheim have turned to IT and A/V specialist Atea to set up systems for lecture hall audio and online content streaming in classrooms – and found Symetrix Solus and Radius processors central to their solutions.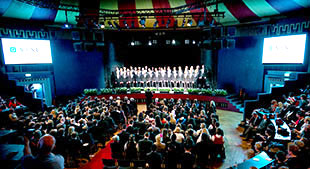 In both cases, the processors are part of systems that include large numbers of RCF and Focal speakers, and Sennheiser wireless and Audix wired mics. Cisco and Tandberg collaboration equipment, Crestron control solutions, Sony and Epson projectors and Samsung screens are among the other stalwart elements of the installations.
With offices throughout Scandinavia and Eastern Europe, Atea is a prominent player in IT and A/V installation. During the past 12 months, the company has found increasing applications for Symetrix' SymNet Solus 16 open architecture standalone DSP and SymNet Radius 12x8 open architecture scalable DSP with support for Audinate's Dante media networking technology.
'Generally speaking, these offer the processing power and versatility required for academic-type installations,' says A/V Senior Consultant/Programmer, André Dominic Schorr. 'In most cases, we are talking about general purpose lecture room audio, streaming and sharing of content, and flexible routing to and from different lecture halls and teaching spaces. The Radius 12x8 and Solus 16 are entirely capable of handling such tasks, but there is no doubt that Dante networking affords even greater flexibility, so the level of interest in those solutions is definitely on the rise.'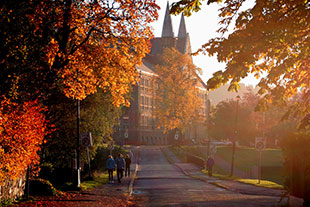 In the most recent phase of work at its two primary academic clients in Trondheim, Schorr and his team have installed multiple 16-input/8-output Solus processors.
'One of the really great aspects for this type of project is that with Solus you have a library of design templates that provides a solid basis for most problems encountered in typical university installations,' he explains.
'I come from a live sound background, and it seems to me that Solus' design makes life straightforward for all types of engineers – it is very easy to get to grips with.' Then there is the processor's rock-solid reliability: 'I have never experienced a system failure, which is precisely what you need when dealing with high-volume projects like these.
'In our current and next phase of work, we are upgrading some auditoria and lecture halls that have not received significant attention for as long as ten or 15 years,' he adds. 'With the Symetrix DSPs we are confident that we have the tool to take these rooms forward confidently into a new era of technological ease and versatility.'
More: www.atea.com
More: www.symetrix.co