Coda Audio has appointed Viladco bvba as its new distributor for the Benelux region. Headed by Hans Engelen, the appointment is designed to ensure continuity of service from Apex Audio.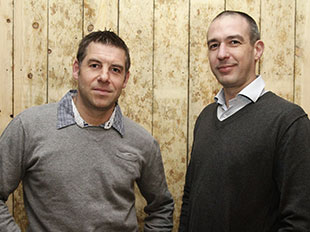 An audio engineer for more than 20 years, Engelen formed Viladco with business partner Peter van Meensel: 'When the opportunity to be come a Coda distributor arose, Peter and I saw it as a challenge – but one we were both looking forward to,' he says. 'There is a lot of interest in Coda products throughout Europe – ViRay is proving very popular and we believe there will be a lot more opportunities opening up over the coming months and years. We are really looking forward to developing the relationship between Coda, and new and existing users of the company's products.'
As well as providing distribution and after-sales service, Engelen's experience as an FOH engineer enables Viladco to relay the needs of end-users to Coda's development team, ensuring that new developments deliver what engineers most want.
'Coda is always seeking new challenges, looking to make new advances and working to deliver the best sound reinforcement products,' he says. 'The company and its users are also like a real family, which is a great thing to be a part of.'
'From the first meeting, it was clear to all concerned that Hans brings a high level of professionalism and knowledge to the party' says Coda's Mick Anderson. 'His dedicated approach to customer service and his boundless energy and drive made us all take notice. With the changes forced on us by the demise of our former business representatives, Coda had the opportunity to look above and beyond the normal selection process of seeking new distribution partners.
'Competition is strong in Europe, so Coda was keen to find partners who would go that extra mile for the existing customer network, be able to develop markets, secure new clients and develop a large network of satisfied end-users in the region. Of greatest importance is the ability to understand our technologies and communicate this to the markets. In Hans and Viladco, we have found exactly this and more. Hans has outstanding technical abilities and he combines this with warm human skills, which naturally make him easy to work with.
'There is no proving required for the new set-up – from day one, we have seen an ongoing increase in our business both in established and new categories. We know that this will be a long and successful relationship, offering maximum benefit and support to all in the Benelux region.'
More: www.viladco.nl
More: www.codaaudio.com