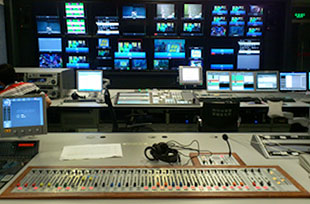 Shenzhen's SZMG TV Network recently undertook an equipment upgrade to significantly increase the audio and mixing capabilities of its two studios, installing Studer OnAir 3000 digital consoles in each.
The OnAir 3000s offer 30 motorised faders, three master faders and the Studer SCore Live processing engine connected to a D21m I/O audio interface system. Adding a GPIO card to extend the audio and video functionality, SZMG TV Network reports a redultion in the workload for its engineering staff. Use of the OnAir 3000's snapshot recall also supports the differing requirements of the station's multiple news programmes, sports broadcasts and guest programmes.
To prove the OnAir 3000 mixing console's system reliability, safety and stability, Shenzhen TV Studio went through a series of rigorous tests in late 2013.
The project was handled by Anheng Li Company, using consoles supplied by Advanced Communication Equipment Co Ltd (ACE).
More:
www.acehk.com