Engineering an expansion of Air Mastering, Jerome Schmitt has relaunched his services under the name of The Airlab. The move also addresses recent confusion with a certain well-known London Studio.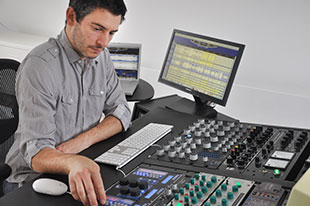 'Rather than have to keep explaining that my company is a completely separate entity, and to keep the long established reputation that I am proud of, I have opted for a relaunch of my mastering services and to add online mixing to our services,' he explains.
Kingston-based Schmitt has been a mastering engineer for the past 15 years, with an active background in music production and sound engineering spanning 20 years. The Airlab offers a boutique online service for clients around the world, as well as allowing clients to attend mastering sessions if they wish.
Schmitt uses a very high-end selection of dedicated mastering equipment, including units from Prism Sound, Maselec, TC Electronic, Thermionic Culture, Summit Audio and Avalon. Studio monitoring is via a high-end PMC system with Bryston amplification.
The Airlab offers a wide range of mastering services including mastering for CD and vinyl, stem mastering, mastering for cover-mount compilations, remastering and sound restoration. In addition, Schmitt can prepare tracks for any digital online distribution, including the new Mastered for iTunes service.
The Airlab also boasts a new website, with full information about rates and deals, and a new logo. For a limited period only, contact Schmitt for very special rates to celebrate the launch.
More: www.theairlab.com