An established home of art house films and touring Broadway shows, the Theatre of Living Arts (TLA) has latterly become Philadelphia's premiere small concert venue for edgy, up-and-coming artists. Owned and operated by concert promoter Live Nation, the intimate 1,000-capacity club recently raised its production values with the installation of a new loudspeaker system.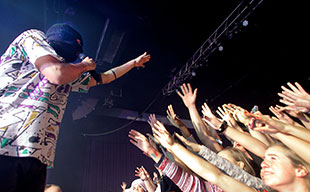 Installed by Clair Brothers Audio Systems, a new L-Acoustics system has replaced an 18-year-old Clair R4/S4 house PA. The install comprises LR arrays of four ARCS II loudspeakers flanked by two flown SB18 subs per side.

For low-end reinforcement, four SB18 are housed under the stage, and are complemented by two larger, portable SB28 subs that are kept at the ready for bass-heavy EDM shows.
A compact cluster of two ARCS Focus enclosures is flown between the ARCS II arrays for front fill, while two coaxial 5XT 'cubes' are positioned under the acoustically shaded bar area at house left. Three LA8 and two LA4 amplified controllers manage the system.
'We worked closely with L-Acoustics and Dan Schartoff, Live Nation's VP of Production, to come up with a plan for TLA that would improve sight lines while providing better coverage and clarity,' says Clair Systems System Designer and Project Manager, Dustin Goen. 'ARCS II's razor-sharp directivity in the horizontal plane minimised reflections off the walls providing maximum clarity and impact for the audience, and the center ARCS Focus arrays eliminated the need for having any front fills on stage. By flying everything, aside from the subs under the stage, we were able to remove all of the speakers from the deck and create more space on the dance floor. Plus, audiences on the far left and right sides of the room can now see everything on stage, whereas before the view was blocked by big PA stacks.'
TLA's Production Manager and FOH engineer Rob Tauscher confirms that the new system is proving popular: 'A lot of bands return to play our room, so I've talked to dozens of engineers that have now mixed on both our old and new systems, and the response is 100 per cent positive,' he reports. 'The audio quality here at TLA has improved almost immeasurably and they've been overjoyed to see and hear our new PA.'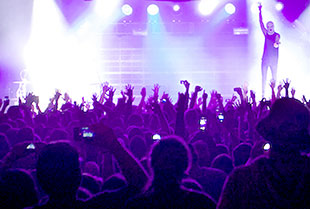 'Clair and L-Acoustics did a great job of specifying the right system for the space,' he adds. 'The asymmetrical horn of the ARCS II allowed us to splay the cabinets in such a manner that coverage was maximised with very little wasted energy, and the centre hang of ARCS Focus more than does the trick of covering the pit. I've found the ARCS Series systems to be very efficient and robust, and, combined with the flown SB18 subs, our PA acts like a three-way system plus auxiliary sub. The smooth directivity and constant tonal balance throughout the audience is really nice, and everything sounded great from the start with very minimal tuning adjustments.'
Schartoff is equally pleased: 'My mantra when designing systems has always been to find the gear that best suits the space, regardless of what it may be,' he says. 'In this case, L-Acoustics' ARCS Series solution is absolutely the most appropriate choice for the TLA and everyone has been thrilled with it so far.'
Goen, Schartoff and Tauscher note that TLA's install and commissioning process was competed in three days from load-in to load-out, including moving the FOH mix position forward to just under the font edge of the balcony. A few of the first acts to benefit from the new system included Hole's Courtney Love, J Cole, Glee's Darren Criss, and Brothers In Arms, a new side project featuring D'Angelo and ?uestlove.