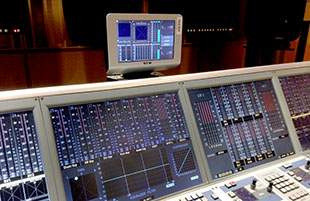 Malaysia broadcaster Astro Production Services has installed eight RTW TM7 TouchMonitors to manage broadcast loudness. The units are equipped with several software modules, including the SW20001, SW20002, SW20004, SW20005 and SW20006 units.
With audio loudness standards now a key concern for broadcasters worldwide, Astro purchased the TM7 TouchMonitors after demoing a few of the units during its live broadcasts. The company will use them to ensure that all of its production facilities – including its fleet of OB vans – to ensure uniform broadcast loudness levels.
'The TM7 suits our applications very well,' says Astro Production Services VP, Dennis Dovale. 'In order to ensure that all personnel and operators have the same frequency, when talking about the audio loudness metering and reading, they need a good monitoring tool like the TM7.'
'The line of TouchMonitor audio meters was created to help engineers monitor their loudness levels easily and consistently,' says RTW CEO, Andreas Tweitmann. 'The fact that Astro has found our TM7 to be efficient and easy to use is further proof of RTW's commitment to offering modern, innovative solutions for today's loudness management issues.'
Stagetec Asia, a long-time distributor of RTW, coordinated the sale.
More:
www.rtw.de