Formerly MD of Atlantic Audio, Wolfgang Garçon has set up new distribution company, UnitedB, taking on distribution of Martin Audio and DiGiCo in Germany.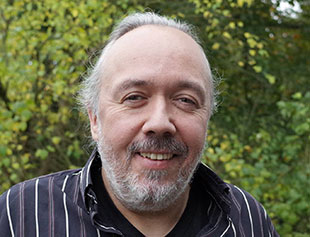 With distribution of Martin Audio and DiGiCo already up and running, UnitedB (United Brands for Event Technology, headquartered in Düsseldorf) is building a portfolio of leading brands: 'We have a long relationship with the company and look forward to achieving further success in all their key installation, event and touring sectors,' Garçon says. 'Martin Audio has just added MLA Mini to its MLA product range. Now with three systems, this underlines its leading role in the question: What comes after the line array? The touring market, in particular, is looking for a future secure investment and an alternative to the standards of recent years. We therefore look forward to many interesting conversations.'
'At Martin Audio, we have a passion for uniting audiences both in live sound environments and permanent installations, and the approach laid out by UnitedB lends itself perfectly to this vision,' says Martin Audio MD, Anthony Taylor. 'We were seeking a deeper attention to the market place, a distributor that would get to the levels of detail in understanding different vertical market opportunities, and have the focus and determination to ensure Martin Audio can be at the forefront of these.
'Our breadth of range and our leading MLA technology has yet to be fully realised in the German market, but we believe that Wolfgang and his team will help deliver this. As a consequence, audiences will benefit, live productions will be more successful, and permanently installed venues will be repeatedly busy.'

'The most important element of a new collaboration is confidence,' says DiGiCo Managing Director, James Gordon. 'It's the basis of an successful cooperation. We have known Wolfgang for many years – he championed DiGiCo when we first entered the German pro audio market and was instrumental in our success there, which has been considerable. The thing that differentiates Wolfgang's new venture is that he won't be sitting behind a desk all day; he'll be out there, talking to people and gaining an even better understanding of the challenges they face on a day-to-day basis.
'DiGiCo has always prided itself on listening to its customers, producing products that really do reflect their needs and providing great after-sales support, either directly or via our distributors, so it's important for us to have this kind of direct access to the market. Working with Wolfgang and his team, will ensure that we are able to do that.'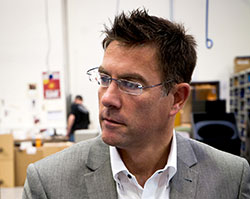 For Garçon the new enterprise has rekindled his passion for the business, having taken a 12-month break to consider his future options after leaving Atlantic Audio. 'I realised that this is what I was best placed to do, and shared my thoughts and discussed options with key manufacturers,' he says. 'They concluded that the advantages of conducting commerce via a distributor outweighed those of direct sales.'
The new company promises 'specialised support for all target markets, a fast response time and independent viewpoint between suppliers and clients'…
'When a challenge presents itself we will solve it by thinking outside the box,' Garçon says. 'We have no intention of building up a large brand portfolio but rather concentrate on a few remarkable brands, such as Martin Audio, for whom we can provide dynamic, fully managed representation.'
More: www.united-b.com
More: www.martin-audio.com