With extensive experience of counterterrorism, national security and serious criminal investigation of his own, Phil Manchester was approached by Stroz Friedberg, a US-based team specialising in investigation, intelligence and risk management, in its search for an audio expert with security credentials and an appropriate background in covert and sensitive intelligence.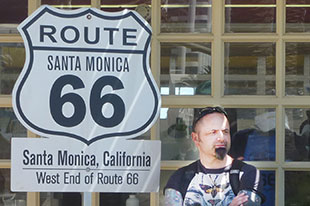 Stroz Friedberg detailed its requirements: to work on the largest multi-thread audio investigation in history, with evidence and intelligence spanning in excess of 20 years, involving potentially illegal voice recordings for a high-profile media organisation and their subsequent review as part of an employment tribunal. Stroz Friedberg identified Manchester as the only expert in the world that could be trusted to conduct the task, and he went on to provide independent consultation to the investigation for nearly two years using signal processing tools from Waves.
Some of the tools used for the investigation can be found in the Phil Manchester/Waves Audio Forensics Package, which Manchester personally worked on with Waves. The bundle contains nine audio plug-ins chosen for their precision in covert audio investigation – W43 Noise Reduction Plugin, X-Noise, X-Crackle, X-Hum, X-Click, C1 Compressor/Expander, Q10 Paragraphic Equalizer, PAZ Frequency Analyzer and L1 Ultramaximizer.
Manchester explains that one day he may be in a position to publicly comment on exactly how Waves tools provided him with the arsenal to deliver results in this complicated investigation and others, but without further elaboration possible, he notes that Waves processing technologies are without a doubt providing him with the finest tools available to allow him to continue as a world-leading expert.
Phil Manchester / Waves Audio Forensics Package is available with an MSRP of US$700.