JoeCo has named Professional Audio Technology (PAT) as distributor of its BlackBox range of multichannel live audio recorders and players in Australia.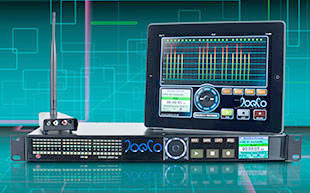 From its HQ in New South Wales, PAT covers a number of pro audio fields, including broadcasting, live sound, conferencing and equipment hire. JoeCo joins the likes of Lawo, Allen & Heath, Audio-Technica, Orban and 4HM in the PAT portfolio.
'With BlackBox users now active in a wide range of markets, it was important for us to find the right representative to support the varying needs of these diverse customer groups,' says JoeCo MD, Joe Bull. 'We are therefore delighted to be working with Patrick Salloch and team and look forward to taking the brand forward in Australia.'
Since launching the first BlackBox Recorder in 2009, JoeCo has developed a series of standalone 24- and 64-channel recording and playback systems that are compatible with virtually all analogue and digital consoles and other equipment. Various I/O options are available including Madi, Dante, AES, Lightpipe and analogue. Audio is recorded directly to an external USB2 drive in Broadcast WAV format and can be instantly re-purposed for archiving, re-mixing or post production applications.
'We looking forward to a long and prosperous relationship between our companies' says Patrick Salloch, PAT MD. 'We feel that the BlackBox recorders and players are a fantastic addition to our existing product range and cater for specific needs within our customer base.'
JoeCo demo stock is now available at Professional Audio Technology and customer enquiries are welcome.