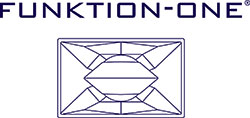 Funktion-One has won its trademark battle relating to the use of its name and company logo in China.
'In representing Funktion One Research Ltd (Funktion-One), an internationally renowned inventor and manufacturer of professional point source loudspeaker systems, we are pleased to have successfully established that the trademark filed by Wu Meiling – a Chinese individual – is a pre-emptive registration of the Funktion-One mark, which has attained a certain level of influence in China prior to the filing of Wu's mark,' says a statement from Wilkinson & Grist.
'Funktion One's products have gained high regard internationally for their unique techniques and designs. Wu's mark was filed on 16 March 2005 in respect of, inter alia, loudspeakers and sound reproduction apparatus, and is a substantial reproduction of Funktion-One's marks.'
The judgement follows the pre-emptive registration of the Funktion-One name and logo by Wu Meiling in March 2005. Wilkinson & Grist challenged the move on behalf of the UK-based loudspeaker developer and manufacturer and won, vindicating the considerable time and resources required by the lengthy process. In the course of the proceedings, Funktion-One received support from allies including the trade press, as well as Plasa and Pro Light & Sound.
The People's Republic of China's trademark law prohibits pre-emptive registration of a trademark that is already in use by another person – in respect of identical or similar goods that have gained a certain level of influence in China. Funktion-One's case focused on the international reputation it has grown since it was formed in 1992 and its prominence in China.
The Trademark Review and Adjudication Board (TRAB) ruled that the voluminous evidence clearly showed that the Funktion-One mark was not only well known internationally, but also in China. TRAB adjudged that the mark has attained 'certain influence' in the country.
Funktion-One's evidence included its participation in international and local exhibitions, features in international and local trade magazines and records of the professional awards that the company has won. Specific correspondences from Chinese companies expressing strong interest in doing business with Funktion-One added to the compelling argument.
Following the successful opposition of Wu's mark, Funktion-One has succeeded in registering its own Funktion-One mark in China.
Commenting on the victory, Funktion-One's Ann Andrews says: 'It's a huge relief – China is a very important market for us. Obviously, we'd prefer not to face threats to our trademarks and copyrights, but we fought and won, so we're very pleased about that. Our representatives, Wilkinson & Grist, have been brilliant – professional and diligent throughout. As have the trade press, Plasa and Pro Light & Sound – we'd like to thank them for their support. Hopefully this sends out a positive message to the industry.'
More: www.funktion-one.com