The recent Isle of Wight Bestival served as the launch platform for a new partnership between Powersoft and Traction Sound, allowing six of Powersoft's flagship K10 switch-mode amplifiers to drive both the powerhouse Hidden Disco tent and the soothing Ambient Forest.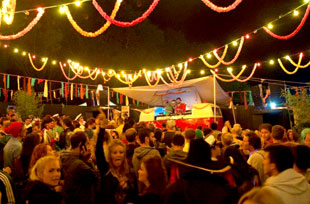 It was Traction Sound Business Development Director Jonny Goodwillie's friendship with festival owner Rob Da Bank that created the opportunity for the showcase – receiving the call just two weeks before the event, Traction Sound to asked Powersoft to power the system due to the two companies close relationship since the launch of their SDS range.
Goodwillie describes the exercise as 'proving compatibility of the systems and our capabilities as a production team'. 'The aim was to get in front of DJs, bands, hire companies and sound engineers – effectively creating a big demo room,' he says.
With Powersoft providing 72kW in just 6U spaces (12kW per amplifier) Powersoft Marketing & Communication Manager Francesco Fanicchi believes that the dynamic driving the collaboration has more to do with passion than simply generating as many raw kilowatts as possible, with a determination to nurture different technologies for the greater good of the industry.
Additionally, Powersoft's Armonía Pro Audio Suite remote control and monitoring software will put the power status onto the screen, Billy Woods notes: 'This is the first time we have used Armonía at a gig,' he says. 'It's perfect for monitoring the health of a system and I know which boxes are getting hot so I can adjust the limiters and EQ settings accordingly. As for offsite noise, Armonía enabled me to sort limiters offsite straight from the laptop.'
Traction Sound had already tested the reliability and quality of amps and had been in contact with Powersoft OEM Account Manager Matteo Bianchini, before selecting Powersoft Dcell amp modules for their Active Loudspeaker System.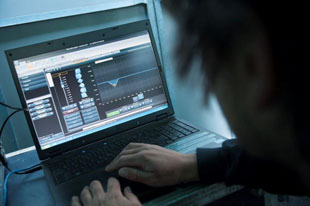 With both Powersoft and Traction Sound sharing a distributor in South Africa (iLED), it seemed logical to seek other similar 'shared' opportunities in the future, Woods says. 'What we like is the efficiency of the amp and low carbon footprint. At festivals the less strain you can put on generators the better, while the software enables us to monitor the system and stay ahead of environmental health control. On top of that, these amplifiers take up such little space in the van – everyone is amazed how small it is.'
Numerous touring sound reinforcement systems have been built around racks exclusively using K10s for all frequency bands. Operation with 2Ω loads is not only safe but recommended, as this reduces the number of amplifiers required in a system. Fully digitally controlled and with a serial PC communication port as standard, the K10 is also available with either or both KDSP board and KAESOP Ethernet/AES3 interface.
Ambient Forest used two Atlas single 18-inch bass bins and Kodiak mid tops (with two Soft Dome Source SDS horns and 12-inch driver), running through two Powersoft K10s. In the more power-hungry Hidden Disco, each side of the stage used a pair of Hades infrasonic band-pass subs, driving the bottom end down to 22Hz a pair of Zeus V4 twin 18 high-output band-pass-horn subwoofers, and four Kodiak SDS mid tops powered by four Powersoft K10.
'It's great to set up a system and know the amps are going to do their job without having to have someone babysitting the whole time,' Billy Woods states. 'We didn't get close to hitting limiters,' he reports. 'There was so much headroom that in fact DJs were turning the system down.'
More:
www.powersoft-audio.com