The complete redesign and refurbishment of a leading Greek nightclub in Nafplio has seen DN'A Systems install a new t&mSystems/Powersoft sound system.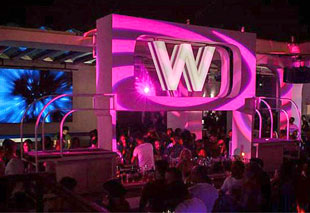 Designed by DN'A Systems' Aris Issaris in consultation with the club's owners, the set-up meets the request for 'a very high-powered dancefloor sound system with excellent sound quality, with additional good quality coverage throughout the venue'.
The main PA uses six t&mSystems two-way Unity 12 loudspeakers, arranged in two clusters of three, with four dual 18-inch Unity218 subs handling 16kW to produce the massive low-frequency power and impact the club demanded. A balcony on the perimeter of the room is covered by 12 t&mSystems two-way XS8 speakers, with four dual 10-inch XS10.2S subs.
To optimise the quality and power of the loudspeakers, Issaris chose Powersoft amplifiers throughout, with a K3 DSP driving the Unity12s and a K6 DSP driving the Unity218 subs. An M30D DSP drives the XS8s and an M14D DSP the XS10.2S subs. The system is managed by Powersoft's Armonía Pro Audio Suite, which controls crossovers, delay lines, limiters, equalisation, damping control and Vrms output.
Nafplio is a small picturesque port in the eastern Peloponnese region of Greece. The 'W' club is a major draw in the area for those looking for a great summer club experience, with top DJs and organised parties. 'Using t&mSystems and Powersoft has enabled us to deliver outstanding quality and sound levels that are truly impressive for the budget,' Issaris says. 'W is an exciting club, with a sound system to match.'