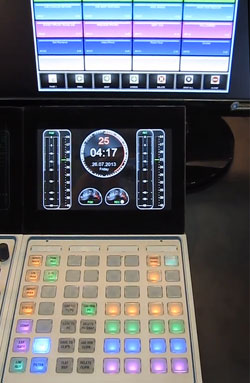 Lawo has won an integration partnership with internationally renowned radio and TV automation systems specialist, Enco Systems. As a result, it is now possible to automate a number of functions between Lawo's sapphire and crystal mixing consoles and Enco's DAD automation system. For both Enco and Lawo customers, the integration brings benefits in terms of convenience of operation. Bi-directional data transfer between Lawo consoles and the DAD automation system is established entirely over IP, using Ravenna technology for audio.
'With the integration of our products, we provide our customers with a solution that significantly simplifies installation. It's now all based on an IP network, which means we have only one single infrastructure for audio and control', says Enco Systems Director of Marketing & International Sales, Ken Frommert.
Lawo's partnership with Enco follows existing agreements with Scisys and d'accord, both also established manufacturers of automation systems.