Already the first user of Martin Audio's MLA loudspeaker system, Japanese sound reinforcement specialists Sept・1 has recently taken the system on another high-profile tour – with Japanese pop star, Ayaka Hirahara.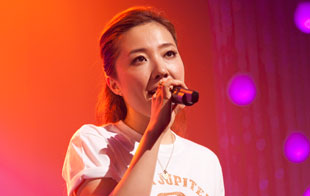 Explaining his decision to use MLA, sound engineer Shigenori Funahashi says: 'I needed to improve many issues regarding the sound for this tour – and the most important challenge was contending with the singer's vocal reflections. Because of the increasing use of in-ear monitors many of today's singers do not listen to their voice acoustically, and don't hear the entire auditorium sound, including reflections bouncing off the venue walls.
'However, Ayaka does not like using IEMs and is always aware of the sound in the venue – she is determined that her crystal voice, and the soul she puts into her songs, be heard in the purest sense. However, this can also mean adding in reflections at times since she doesn't like the stage to be too quiet and wants to take in the whole theatre sound, including the audience, as well as both direct and reflected sound. Therefore sound engineers need to be equal to these complex requests.'
The tour marks Ayaka Hirahara's tenth anniversary on the stage, and would typically use six MLA enclosures per side and three MLX subs, all ground-stacked. On previous tours, the sound characteristics have differed from venue to venue, making control difficult, and challenging the engineers: 'Sometimes the singer would experience bad reflections on the stage and often engineers just gave up trying to control it.'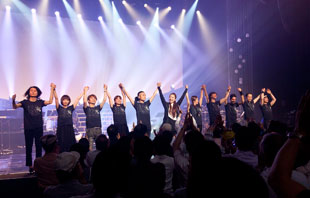 'This system is just not normal. MLA puts the control in the engineer's hands and will always keep the sound consistent at every venue, so that musicians and singers can experience exactly the same sound wherever they play. Everyone comments on how easy it is for them to perform onstage when using MLA. Because of the controllability we can remove all reflections at the venue in various different ways – not only at big arenas or domes, but also in small concert halls.
'In fact I am certain that every issue regarding sound inconsistencies can be solved using MLA.'
This was the original reasoning behind Sept・1's purchase of the system in 2011. The company already owned a large inventory of W8L Longbow, W8LC and W8LM cabinets, and in addition to MLA, these systems are also loading out on major tours by the day.
'We have been experiencing many great results using MLA in arenas, domes and other big venues in Japan since its launch, and these have been well publicised,' says Yusuke Karato, President of Martin Audio Japan. 'But we shouldn't overlook the beautiful results being achieved in much smaller theatre venues. In the case of Ayaka Hirahara the MLA system has been able to meet the demands from the artist herself.'
More: www.martin-audio.com