Following a period of sustained growth in the audiovisual, installation, education and commercial sectors – as well as its longstanding lines in MI/DJ – DAC Pro-Media has relocated to new premises, recruited a further sales rep and added a key brand to its portfolio.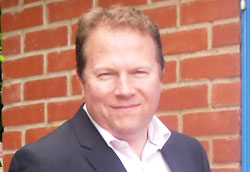 'Over the past two years DAC Pro-Media has seen growth running at over 50 per cent and now has "sole UK distributor status" with a number of high-profile manufacturers,' says company owner, Damon Crisp.
As well as representing Mono DJ Bags, Odyssey Cases, Symphony Acoustics, Panoramic Lasers, Laser Science and Newhank AV products, DAC Pro-Media is a direct sales agent for Audio-Technica and Allen & Heath, CUK Audio (now representing Powersoft, dB Technologies, Community and Phonic).
'With the pressures on our trade, particularly at retail level, DAC has forged partnerships with all its clients – an approach that we can see from our own growth has been working,' Crisp says. 'Equally, our policy to offer quality value conscious brands has been key in that success – replacing the plethora of unsupported cheap, nasty, badly built products that were starting to flood the markets.'
His model is based largely on the way distribution is handled in the US, and its dependency on 'rep' networks: 'The costs for a manufacturer to have its own in-house sales team are spiralling,' he says. 'We believe we can offer a compelling option for distribution which is difficult to ignore.'
Having appointed Barry Haywood to handle sales in the North and Scotland, Crisp has announced the arrival of Justin Burke from Loud Technologies. Burke joins DAC to enhance pro sales in the Home Counties and South of England, having been responsible for the growth of Mackie as UK Sales Manager.
More: www.dacpromedia.co.uk