Sudan Radio has upgraded its operations to Netia's Radio-Assist 8.1 digital audio automation software. Having migrated its tape-based archives to Netia's digital platform, in 2005 the new move brings enhances the operational functionality of Sudan Radio's broadcast, editing and music scheduling.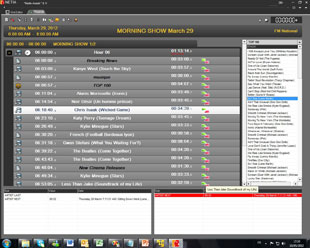 'We chose to upgrade our current Netia installation not only because we wish to remain at the forefront of new broadcast technology, but also because we have found Radio-Assist to be a reliable and efficient system,' says Hassan Mostafa, Sudan Radio IT & Digital Archive Manager. 'Staff members are already familiar with this solution, so it will take them very little time to get a grip with the new functionalities.'
Netia's Radio-Assist family of digital audio software programs covers each part of the production and broadcast workflow, allowing users to record, edit or prepare a playlist. In addition to new browse and publishing tools for full multimedia functionality, the software features tools for acquisition, sound-file editing, commercial and music production, newsroom systems, scheduling, multicasting, and administration.
With the upgrade to Radio-Assist 8.1, Sudan Radio adds music scheduling functionality, through the management tools integrated into the software's Feder-All playlist preparation module – users will be able to automate playlist generation according to preset criteria, business policies and a wide range of intelligent options for sequencing music.
To ensure a smooth transition to the new software release, Netia has trained Sudan Radio's 40 Radio-Assist users on the solution's enhanced Air DDO broadcasting module.
'Sudan Radio is a longstanding Netia client, and we share a history of collaboration in establishing highly efficient radio broadcast workflows,' says Marc Bawol, Netia MEA Sales Manager. 'We're pleased that through this relationship, we have been able to introduce further efficiencies in bringing Sudan Radio programming to air.'
More: www.netia.com