t&mSystems has expanded its European distribution with the appointment of Ascon Trading for Denmark and M-Pro BeNeLux for Belgium and Luxembourg.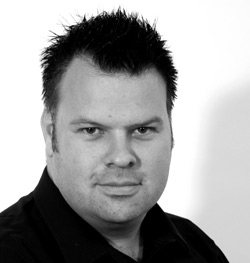 'As an established brand in our domestic [Germany] market, we are now concentrating efforts on international distribution with a good degree of success. We recently partnered with Tau Electronics for the Netherlands and to follow up with Denmark and Belgium gives us very good coverage in this region of Europe,' says t&mSystems CEO, Kai Böckmann. 'I am particularly pleased with the quality of the distributors we have partnered with for Belgium and Denmark, both being well established and respected companies with a good portfolio of complementary brands.'
'We have known Trius for many years and watched the success of its t&mSystems brand,' says Freddy Korsgaard of Aalborg-based Ascon Trading. 'We had previously distributed Australian Monitor, but when that came to an end it gave us the opportunity to take on t&mSystems. The products are reasonably priced with excellent sound quality, and they are engineered to last. They carry a three-year warranty on electronics, which is good for this sector and provides assurance for installers and end-users.'
'In Denmark, Ascon Trading will work alongside our existing distributor Show Systems APS,' Böckmann says. 'Show Systems is a low-Z specialist, selling our loudspeakers and amplifiers primarily into live sound and fixed installation systems. Ascon is more focussed on commercial audio sector products. The two are very complementary and a great combination for servicing all of our vertical markets.'
M-Pro is located in Sint-Truiden in Belgium and Managing Director Mario Clabots has combined an impressive portfolio of brands in the audio installation and A/V integration sectors, with an experienced sales force covering Belgium and Luxembourg.
't&mSystems fills an important requirement for us, with a great range of solutions,' Clabots says. 'You can see this range is designed by a company that works closely with installers, as it fulfils more of the "I need it to do this …" scenarios than many brands. Combine that with first-rate build and audio quality and it's a brand we can sell with confidence.'
Based in Ibbenbüren, Germany, t&mSystems designs and manufactures a wide range of power amplifiers, mixer amplifiers, zone mixers, digital signal processors and loudspeakers, primarily for the fixed installation market.