Steve Mac has become one of the first UK producers to take delivery of the new Prism Sound Lyra audio interface: 'Apart from touring, I also plan to use it to master in the studio,' he explains. 'I record all my masters back into my Prism Sound Orpheus, but having a Lyra as well gives me the option of mastering onto another computer and at a higher rate. I can now record my masters at 96kHz and still leave my projects running at 44.1kHz.'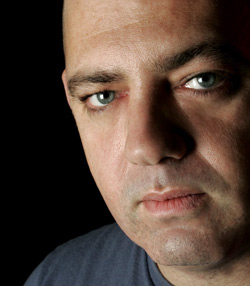 Based on the Orpheus interface, Lyra uses the Orpheus audio path and clock circuitry, but in a smaller package and at a lower price point.
Mac is using a Lyra 1 interface, which has two analogue input channels –instrument/line and mic/line – plus two DA output channels and optical-only digital I/O. Prism Sound also offers Lyra 2, which has two AD input channels with switchable microphone, instrument or line input modes and four DA output channels. Both versions incorporate new ARM Cortex-based Xcore processor design offering class-compliant USB interfacing that allows for seamless integration with both Macs and PCs. Both versions also offer digital volume control, a low latency 'console-quality' digital mixer for foldback monitoring and optical SPDIF capability.
Now working as a solo producer, Steve Mac began his career in audio production in 1990 when he and Rob Chetcuti formed the production/DJ duo The Rhythm Masters, and made remixes of Todd Terry's 'Jumping' and Jaydee's 'Plastic Dreams'. Mac is usually found in Brighton, where he has his own recording studio equipped with a vintage MCI console, Genelec monitoring, a wealth outboard gear and an extensive list of vintage analogue synths.
'Since acquiring Lyra, I've been experimenting with it on a number of projects and I am finding the software really great,' he says. 'It is very versatile for routing signal paths and I also love the fact that it has a the main volume control, so for a small set up (like the one I have at home) I don't have to have a separate volume controller.'

Mac has recently established the Black Rock Recordings record label with Mark Lawrence from PRS, to sign new acts and release Mac's own material.
'Our first release will be one of my own tracks called Ghetto Party and this will be out at the end of July,' he says. 'It is an exciting time for us – and a busy one as I've also been working on several other projects with various bands, as well as doing my own dance tracks.'
More: www.prismsound.com