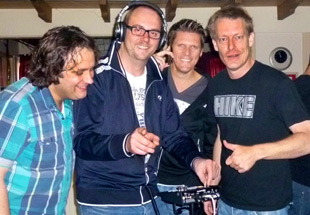 Dutch PA company Decibel 111 Audio has added an Allen & Heath iLive-T80 digital mixing system and ME-1 personal monitor mixers to its hire stock – and specifically to accommodate summer tour dates of pop band, Hike.
Decibel purchased the new A&H equipment following a demo and training day for engineers and musicians at pro audio dealer, Aptronics.
'Decibel has supplied equipment and engineers to Hike for years, and GL Series analogue desks used to be our weapons of choice,' says Decibel owner, Eric Egging. 'However, the launch of the ME-1 mixers, and their compatibility with the iLive T-series, meant we could take the tech spec to the next level. The timing was perfect to coincide with summer festival dates.'
Hike is a popular act at many of the summer festivals and events around Holland, and was named Holland's No.1 festival band in 2012.