UK/ROI distribution of Tannoy's VQ Live touring PA system now finds John Hornby Skewes (JHS) operating as sub-distributor on behalf of TC Group International (TCGI), the sales organisation responsible for all Tannoy sales (with the exception of North and South America).
'Since introducing VQ Live to the market earlier last year, Tannoy has a dedicated high-performance PA solution specifically aimed at live sound applications,' says says Miguel Hadelich, TCGI's VP International Sales (Touring). 'It's clear that there's real potential with this system, particularly in the small- and medium-scale live music and corporate A/V sectors, where VQ Live offers real advantages to hire companies.'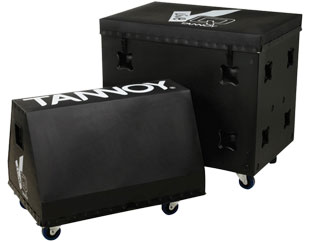 'JHS's impressive track record in the live sound market and their long standing reputation for professionalism and commitment to ongoing customer support across the UK, make this new partnership a logical next step in the market evolution of the range,' says TCGI UK Sales Manager (Touring), Simeon Ludwell. 'We look forward to working with them in realising the full potential of VQ Live and delivering it to the UK and ROI market.'
VQ Live is an evolution of Tannoy's VQ Series, bringing the same unique approach to point-source loudspeaker design and acoustic performance of the fixed-installation loudspeaker range to the rental sound market. Claiming significant benefits over alternative systems, the sysem offers class-leading directivity and clarity, requires fewer enclosures (than comparable systems, and full VNet implementation allowing system commissioning and ongoing venue network control, incorporating real-time diagnostics.
TCGI will continue to manage direct relationships with a small number of key accounts in the UK, while JHS' Pro Audio Division will begin handling all other VQ Live business from 1 September.
More: www.jhs.co.uk
More: www.tannoy.com