Renowned for its music system, Sonora pulls clubbers from all around Bilbao to the nearby town of Erandio,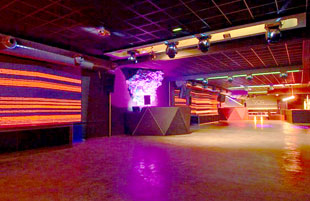 With a capacity of 1,500, Sonora is split into three rooms – dubbed 808 and 909 after Roland's legendary drum machines – which host DJ sets, and the Bar for live music. The audio system was designed by Hector Cabot of Barcelona-based Media Sys, who supplied the equipment, and installed by Bilbao-based Sonort. It comprises Kling & Freitag loudspeakers throughout, powered by Lab.gruppen amplifiers in rooms 808 and 909, while the Bar loudspeakers use Proel amplifiers. An Apex Intelli-X2 48 system controller is also used because of its quality and flexibility.
'The Intelli-X2 48 is the most musical DSP processor available worldwide,' says Media-Sys CEO, JM Foguet. 'The systems in rooms 808 and 909 had to be able to work either independently or together, the Apex unit allowed us to achieve that very easily and with total control of every parameter. We always recommend Intelli-X processors in installations where we supply the project design, because of their sound quality, flexibility and reliability.
'The owners of Sonora are very happy with the installation and the comments from DJs and bands have been amazing. People go to the club to enjoy a high0quality audio experience and it has been noticeable that the media has highlighted it in every review.'
More: www.apex-audio.eu
More: www.labgruppen.com
More: www.kling-freitag.de