Embarking on a 'bold rebranding initiative', the TC Group of companies is to integrate the 'collective vision and values' of its companies – Tannoy, TC Electronic, TC-Helicon, Lab.gruppen, Lake, White Acoustics and TC Applied Technologies –under a new brand identity.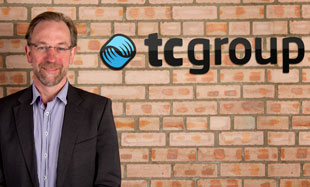 The companies have operated under the same parent organisation for more than a decade, and have recently shared sales co-ordination with the formation of sales organisations such as TC Group Americas (TCGA) and TC Group International (TCGI), as well as increasingly collaborating on product development. Until now, however, the individual brand identities have remained separate with no visible connection between them.

The new move is designed to give the brands 'a more coherent relationship between them in the eyes of the end-user', and to highlight their shared resources and expertise.
'If you interact with any part of the TC Group world you'll find people deeply passionate about sound,' says Anders Fauerskov, CEO of TC Group. 'That shared passion makes collaboration completely natural, almost instinctive. Telling the TC Group story to our customers, as well as how the brands are connected, is important to us. We want our customers to know that we put every ounce of our collective energies into developing market-leading products, with innovation that comes only from working together. We have total faith in our brands and the people driving them forward for the benefit everyone, whether they are a musician, sound engineer, integrator or the person standing in a busy train station listening to announcements.'
While the Global Sales & Support organisations of TC Group will also come under the new core TC Group banner, the business structure and customer contact points will remain unchanged.