Claiming 'a genre-defining moment for marketing', VirtualXpo has launched the world's first virtual industry-wide trade show and a live companion event that will 'confront the standard exhibition model head-on'.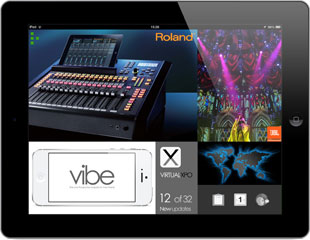 'Conventional trade shows, websites, web searches, email and advertising are all extremely inefficient vehicles, delivering around ten per cent ROI,' says Paul Nicholson, who has instigated the initiative. 'In this era of super hi-tech digital media, that is a woeful economic scenario. Having analysed global markets, we realised that the logical solution was to bring entire industries together in one place rather than having their component parts scattered over the internet.
The Vibe virtual trade show operates an expansive app (initially for iPad and iPhone): 'Everyone will be just a few screen taps away, 24/7,' Nicholson says. 'No more frustrating web searches or internet downtime – just an industry-wide trade show in the palm of your hand.
'Vibe visitors will be able to register their attendance in order to create meaningful business and social relationships with the exhibitors. Then, through the app's analytic reporting function, exhibitors will be able to reach visitors who show real interest in their company and products, giving them the potential of never missing another sale and a 90 per cent demographic improvement over a conventional show. The app also links to social networking sites, email and websites, keeping everything and everyone fully synchronised. It's a logical marketing evolution and an exciting new economic model.'
Vibe is aimed at everyone involved in the live entertainment market, including sound, light, video and staging companies, and extending to logistics, catering, security and other crucial areas. Freelance personnel will also be welcome, to promote their skills.
'We wanted to create a level playing field for everyone; a more efficient route to market and a truly cost-effective solution for the times in which we live,' VirtualXpo Sales Director Jay Green adds. 'We believe that the world should be one big trade show with industries easily accessible and always open for business.'
Companies and individuals can apply for a virtual exhibition space at Vibe, and the accompanying app will be launched in July on iOS, and on Android platforms before the year-end. The company's universal app template will roll out across other diverse industry sectors later this year in 'glorious multimedia'.
To complement Vibe, VirtualXpo has Vibe Live: 'The live production industry deserves to be properly seen and heard,' Nicholson explains. 'Trade shows have never delivered the sight, sound and feel of live technology at work in meaningful, real-world applications. In response to this shortcoming, we are launching the world's first totally live arena-based event in 2014. Vibe Live is designed for the industry by the industry, and linked to a special edition Vibe app.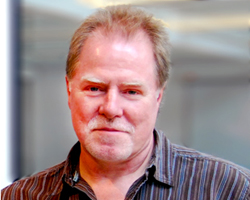 'It's important to note that Vibe Live will not be a conventional trade show, but a hybrid multimedia event,' he continues. 'We're taking things into a new dimension. The content will include elements never before seen in the exhibition marketplace – it will all add up to an irresistible package.
'We believe that the marriage of our unique virtual and live approaches will provide the industry with a far more effective route to market than traditional static shows, and encourage everyone to review their annual trade show routine and budgets. The dark age is over. It's now time to fully embrace 21st century resources and revive the industry with something altogether more rewarding and cost-effective.'
In partnership with a consulting panel of industry professionals, Vibe Live reckons to deliver 'an unprecedented sensory experience and an invaluable business opportunity'. Its arena setting will allow hundreds of high-quality demo slots over the course of the live event, provide corporate boxes for meetings and entertaining, breakout rooms for seminars, workshops and additional demos, plus outdoor concourses.
'Together, Vibe and Vibe Live will provide the ultimate shop window for all live event production professionals,' Nicholson says.
VirtualXpo will be releasing further information about Vibe Live in the coming weeks, including the venue and timing.
See also:
More: www.virtualxpo.com