Australia's Global Television has commissioned its most sophisticated High Definition 'super truck' to date – HD9.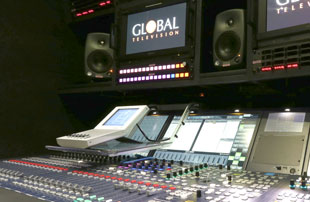 Designed and built in Australia to the exacting standards of Global's broadcast engineering services team, the truck is equipped with a Lawo mc2 56 MkII audio console and Riedel communications system, this combination is a first for Global's mobile fleet.
'We chose Professional Audio Technology to supply us with a wide range of equipment for HD9, including the Lawo mc2 56 MkII console with HD core, the truck's VSM control system, various DirectOut products, hybrids from Comrex, secondary monitors from Focal and even smaller things such as fibre converters from Microsens,' says Global Television Technical Services Manager, Milan Milenkovic. 'Our longstanding relationship with PAT as a technical solutions provider enabled us to work closely with their world-class manufacturers, while receiving outstanding local service during the truck build here in Sydney.'
'We are delighted that Global Television has once again placed their trust in us and our manufacturers to supply such a multitude of world class equipment for HD9,' says Professional Audio Technologies MD, Patrick Salloch. 'And, while this project is drawing to a successful close, I would like to say that it was once again a pleasure to work with Global's exceptionally skilled engineering team.'
'Global Television's goal is to combine the best technology with outstanding people to meet or exceed our customers' expectations,' adds Global Television CEO, Keith Andrews. 'We are excited to bring HD9 to market.'
At 13.2m long and 52sqm of internal space when fully expanded, HD9 can accommodate up to 22 operators and 20 cameras. The HD super truck will be used for diverse outside broadcast events.