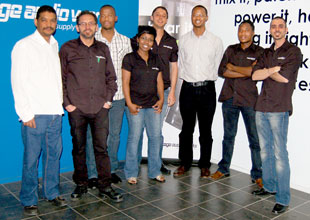 US-based Radial Engineering has appointed Stage Audio Works – a leading supplier of live event audio and lighting technologies – as its distributor for Africa.
'We are excited to increase Radial's presence across the African region,' says Gustav Barnard, Technical Director for the Sounn Africa-based company. 'The quality of the construction and audio performance make Radial the perfect fit in our product portfolio of world-leading brands.'
'Stage Audio Works' philosophy of providing the highest-quality products lines up perfectly with Radial Engineering's brands – Radial Pro Audio, Tonebone guitar pedals and Primacoustic acoustic products,' says Radial International Sales Manager, Steve McKay. 'Having well developed service, training and technical support departments further enhances the possibilities for the future.'
Both companies are looking to the synergy in their respective operations and are anticipating a 'long and healthy' working relationship.