A quest that took Beatport – an online music and tools resource for DJs – 'high and low across the great land' identified ten venues believed to offer the best club sound in the US. Among them, five are Funktion-One installations.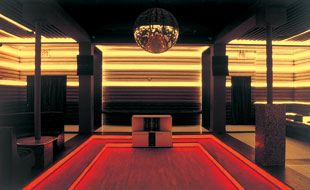 The top spot went to New York's Funktion-One equipped Cielo Club, with the UK company also claiming a stake in positions three (Beta, Denver), six (Q, Seattle), eight (Mansion 360, Miami) and ten (Smart Bar, Chicago). The chart reflects a busy period for exclusive US Funktion-One distributor Sound Investment Audio, which specified and installed all five systems.
Cielo opened in 2003 and was the first North American venue to adopt a Funktion-One system installed, giving it a special place in the speaker manufacturer's history as well as New York's ultra-chic Meat Packing District. The venue's owners have adopted a back to basics ethos, with clear priorities: 'The best DJs, a strong door, impeccable service, stunning décor and lighting, and a sound system that will blow the most fastidious audiophile's socks off.'
Following a recent upgrade, that system now comprises four Funktion-One AX88 skeletal loudspeakers. These twin mid-high Axhead horns produce high output from a compact size and operate upwards of 180Hz. Two new F315 speakers supply the mid-bass and four BR218 enclosures deliver deep bass. Fill comes from four highly versatile AX88 speakers. Two Funktion-One Resolution 2 speakers and a Minibass 212 provide monitoring for the DJ booth.
The system is powered by MC2 T2000, T1500, T1000 and MC2 E90 amplifiers, with control from an XTA/Funktion-One audio management system.
Cielo has been a reference point for audio for almost a decade and Tony Andrews believes that's with good reason: 'Nicolas Matar is a shining example of a switched on club owner,' he says. 'Right from the beginning of Cielo, he has known that it is all about audio quality and made sure of it by combining a well acoustically treated room with Funktion-One loudspeakers.'
'To be responsible for five of the top ten sound systems in such a huge territory is mind-blowing,' Sound Investment Audio co-founder, Dan Agne, adds. 'We're extremely proud.
'Without a doubt, we've received the most compliments from the sound system at Cielo. The perfect placement of components, first-class DJs who know what they're doing every night, the acoustic treatment, and the owner's obsession with sound quality results in an experience that moves your soul. Fairly unusual in this day and age.'