Bubble TV – a full-service sound and picture post facility for broadcasters, advertisers and content producers – has completed a powerful upgrade that includes two Avid consoles and Pro Tools HDX.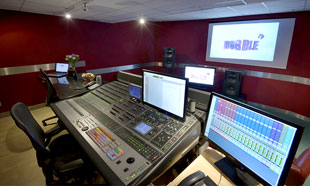 Scrub supplied both 16-fader D-Control and 8-fader D-Command consoles as part of the upgrade. Bubble TV's central London facility is now running the latest Pro Tools HDX system with v10 software and additional digital HD I/O. TC Electronic's TM9 TouchMonitor loudness meter was also supplied as part of the upgrade.
'Pro Tools HDX and the new Avid consoles have given us a powerful upgrade and made our studios truly state-of-the-art facilities,' says Bubble TV Head of Audio Adrian Walter. 'The new Pro Tools systems provide numerous new features that enable us to work creatively, in a fast and efficient manner. Scrub is a very knowledgeable company who were very helpful throughout the upgrade.'
'We have been working with Bubble TV and sister company Silk Sound for many years, so it was natural that when they decided to upgrade that we supplied the latest systems from Avid,' says Scrub Head of Sales, Ben Scully. 'They are very impressed with the optimised functionality of the Avid consoles and the speed and power of Pro Tools HDX.'
'We're constantly looking to stay ahead of the game and invest in our facilities,' says Bubble TV Owner and CEO, Chris Phinikas. 'We're delighted with our new consoles. They will help our sound engineers create even better content and offer our clients a wider variety of options.'
The company also owns and operates Duck Lane Studios and Silk Sound in Soho. The work at Bubble TV is part of a multi-million pound investment program that has seen both equipment upgrades and building renovations.