A series of concerts performed by multi-platinum mezzo soprano Katherine Jenkins saw UK sound hire company RG Jones calling on a wide selection of DPA microphones for venues around the UK and Ireland, including London's Royal Albert Hall.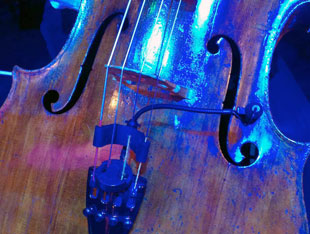 RG Jones supplied all of the audio equipment for the tour, and provided DPA mics for the orchestra – a total of 14 DPA 4061 miniature microphones were used to capture the sound of the strings, while the low strings and the brass section were miked using 10 DPA d:vote 4099 instrument mics.
'We chose the DPA 4061 omni miniature microphones for the strings because these are a tried-and-tested method for achieving high-quality close miking,' says front of house sound engineer Steve Carr. 'The DPA d:vote 4099 Instrument Microphones give you all the benefits of the 4061, but with a super cardiod pattern. In the middle of a loud orchestra this is very useful for isolating the sources. Although we close mike the orchestra, we try to also get a rounded, open orchestral sound by blending reverb effects and ambient mics with the close mic sounds.'
During the tour, Jenkins was supported by the National Symphony Orchestra and London Philharmonic Choir, conducted by Anthony Inglis. She was also joined by guests such as The Boy Choristers of St George's Chapel, Windsor Castle and The Band of the Welsh Guards.
RG Jones carries a large stock of DPA Microphones, all of which were supplied by DPA's UK distributor Sound Network. that he was delighted with the results the DPA microphones achieved during the Katherine Jenkins tour. 'I've been using DPA microphones for many years now and am always very happy with the sound they deliver,' Carr adds.
More: www.dpamicrophones.com
More: www.rgjones.co.uk