TSL Professional Products Ltd (PPL) has supplied Touchmix Combo Systems to Shanghai Media Group (SMG), to be installed in five television production studios as backup solutions for main audio consoles.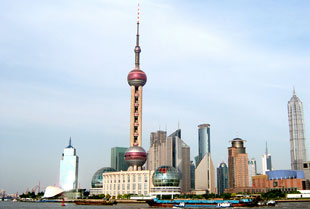 'The solution that SMG was looking for represented a significant engineering challenge for us, but one that enabled us to deliver very positive results,' says TSL Head of Audio, Martin Dyster. 'SMG wanted to combine the standard rackmount Touchmix unit and the desktop Touchmix Pilot remote into a system where, in the event that they lost the main audio console, its sound operator could keep the show live via the simple Pilot system with the tech manager providing configuration support via the rackmount unit if required.
'Our R&D team paired the units in a master/slave configuration and wrote new code to satisfy SMG's requirement, resulting in an entirely viable solution that is relevant to many other applications/environments. In time honored fashion mimicking the evolution of many TSL audio monitoring products, the Touchmix Combo was born from a customer's vision.'
SMG will use the Touchmix combo systems as a safetynet for its 24-hour news operations. The rackmount Touchmix systems are located in the production room of each studio, where a technical manager can make configuration changes, freeing the audio engineer to use the desktop Touchmix Pilot to send the audio to air should a main console crash.
In the event of primary audio console failure, the parallel configured Touchmix combo systems take over the audio tasks for the programme in production within seconds. 'While the Touchmix system always had mixing capabilities, the master/slave T-Mix/T-Mix Pilot combination is certainly unique', Dyster says.
With the Touchmix Combo's ability to adjust individual channel mix levels, control balance and pan whilst providing dual operator individual monitoring and dedicated programme outputs, the new system is a truly capable audio mixing solution.
The main 'host' Touchmix unit (AVM-T-MIX) comprises two 20-channel audio mixers, each configurable as a combination of assignable stereo, mono or even surround input channels per mixer. The 22:9 aspect ratio touchscreen front panel provides volume control, a dual-function gain/balance encoder, headphone socket, USB port, home preset save/recall switch and loudspeakers. The Touchmix Pilot (AVM-T-MIX Pilot) comprises a desktop remote touchscreen panel with a rack-mount host unit. The two-unit combination packages for SMG are interconnected via Ethernet.
SMG operates 14 television channels and 11 radio stations serving the Shanghai megalopolis, bringing sports and news programming to an audience of 1.6bn.