A recent US$150m expansion has seen a new 1,200-seat performance venue open at the Seminole Casino in Coconut Creek, Florida. Central to its operation is an L-Acoustics Kara loudspeaker system.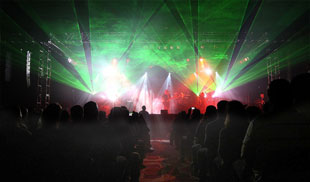 Installed by Miami Gardens-based Beachsound & Lighting – now an official L-Acoustics Certified Provider – the installation comprises arrays each comprised of eight Kara enclosures flanked by LF arrays of three SB18 subs. Below each Kara array is a stack of three SB28 for additional low-end reinforcement, while five coaxial 8XT are spaced across the stage lip for front fill. LA-Raks loaded with LA8 amplified controllers power and process the entire system.
'We installed a V-Dosc system into Hard Rock Live Hollywood [another Seminole property] several years ago, and they've been very happy with that investment,' says Beachsound President, Andre Serafini. 'Following its success, they wanted to use L-Acoustics in The Pavilion for consistency between the venues, so a Kara system was our natural recommendation.'
'We bring in a really wide variety of acts – from Vince Neil, Tesla and Adam Ant to Tony Orlando, Buddy Guy and Kool & The Gang – so we needed a system that could satisfy them all,' says casino Production Manager, Steve Minick. 'Kara totally does – since it went in, I haven't used any other rig in the room, and I don't intend to. The coverage is great, the clarity is phenomenal and the power stomps. Our customers rave all the time about how they love what they're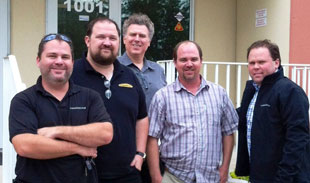 hearing, and I agree. This is one of the best sounding systems I've ever heard.'
'Our recommendation of L-Acoustics for the Coconut Creek project went far beyond just sonic excellence and versatility,' adds Jerrod Cring, Beachsound Head of Systems Integration. 'We wanted a company that would work "with" us through the entire process, from system design to integration to training. In the end, L-Acoustics with its standard of excellence was the best choice we could have made.'
Coincident with the recent installation at Seminole Casino, Beachsound increased its own inventory of L-Acoustics enclosures for its rental division as well as completed the necessary training to officially become an L-Acoustics Certified Partner.
'Beachsound and L-Acoustics have enjoyed a long history together and we're thrilled that they've now joined our Certified Provider family,' says Paul Tillman, L-Acoustics US Regional Sales Manager. 'With the company's recent Kara, Kiva, Arcs II and LA-Rak inventory additions, we know that Andre and his outstanding team will continue to provide Florida and beyond with exceptional sound reinforcement services and support.'