TC Group International (TCGI) has appointed Soinua as exclusive distributors of the Tannoy, Lab.gruppen and Lake brands in Spain.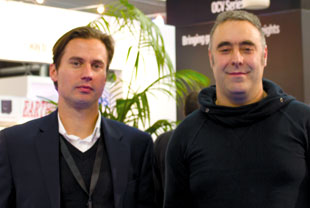 The move is designed to create a new dedicated point of contact for all of the brands' customers in Spain and allow easier access to their portfolio of professional loudspeaker, amplification and digital processing products across both the touring and installation markets.
Over the 20 years of its operation, Soinua has established itself as one of the leading companies in high-quality sound reinforcement, equipment rental and professional touring. Having origially dedicated itself exclusively to the live sound market, recently the company subsequently expanded into the distribution and sale of professional audio equipment. The most recent major addition to its portfolio is distribution to the Spanish market of the Lab.gruppen, Lake and Tannoy brands.
'As experienced users of these products and others belonging to the TC Group, we are very happy to add these brands to our catalogue,' says Jorge De La Torre, Head of Sound at Soinua. 'We have started a new relationship with the aim of offering the best service, training and response to our customers.'
'We have a long and trusted relationship with Soinua through their usage of Lab.gruppen and Lake products in the field, and it's a pleasure to extend that trust and friendship into the distribution of our products across all three brands, Tannoy included,' adds, Miguel Hadelich, VP of International Sales for Touring & Install at TCGI. We are confident that both our touring and installation customers in the Spanish market will be well served by the team at Soinua, and I'm looking forward to working with them going forward.'
More: www.tannoy.com
More: www.labgruppen.com
More: http://lake.labgruppen.com
More: www.soinua.com