UK-based microphone windshields and suspension system innovator, Rycote, is to collaborate with Røde Microphones to make its Lyre technology available with selected Røde mics – beginning with the VideoMic range for camcorders and video-capable DSLRs.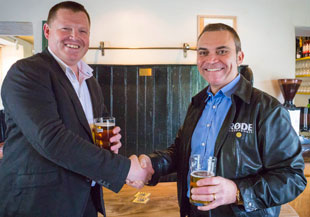 The Lyre is a non-elasticated suspension web composed of a hard-wearing thermoplastic (Hytrel) providing more effective acoustic decoupling of microphones from unwanted vibration, handling and cable-borne noise than elasticated suspensions. Remaining effective at temperatures between -35°C and +40˚C, the Lyre is virtually indestructible, and never wears out, sags, snaps or needs rethreading to maintain its effectiveness.
The collaboration reflects the leading position of Rycote in the field of microphone suspensions, and Røde's confidence in the design capabilities of Rycote. Commenting on the deal between the two companies,
'The Rycote Lyre is absolutely the world's best microphone shockmounting solution,' Peter Freedman, Røde founder and MD, asserts. 'This strategic alliance with Rycote is an incredible opportunity for both companies to push the boundaries of product innovation and extend their reach into the consumer and professional audio markets. I look forward to a long and very successful future for Røde microphones and accessories that incorporate Lyre-based suspension solutions.'
'Our core strategy has always been the design and production of performance-enhancing products to the professional microphone user, so when the opportunity arose of working closely with one of the most respected microphone manufacturers in the world, we welcomed it,' says Rycote MD, Simon Davies. 'We are looking forward to working with Røde for many years, and helping provide their customers with the best microphone suspension technology available.'
All future Røde microphones that include Rycote's technology will be branded 'Rycote Onboard' on packaging and other marketing materials.
More: www.rodemic.com
More: www.rycote.com