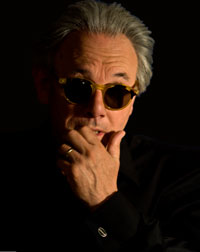 Trevor Horn's London base at Sarm Studios has been investing in new recording equipment. Recent acquisitions include three Prism Sound ADA-8XR multichannel modular AD/DA converters, a Maselec MLA-2 mastering compressor limiter, and a Maselec MEA-2 mastering equaliser.
'We mainly use Studio 1 at Sarm for recording, and need the highest quality converters, compressors and EQs,' says the producer, songwriter and musician. 'My engineers, Tim Weidner and Graham Archer, rated the Prisms very highly. We record into Pro Tools and it was the integration and superior quality of the ADA-8XR that were factors in our choice. The flexibility to specify the I/O options of the converters was great as we need more AD for recording. We greatly appreciate the clean and transparent nature of the compression and EQ.'
The new gear has already seen action, including work with Robbie Williams on the album Reality Killed The Reality Star, on projects for Estelle and Aviv Geffen, and on Siphiwo Ntshebe's song 'Hope', that was used during the opening ceremony of the World Cup in South Africa.
'We have always been impressed by both the audio and build quality of Prism Sound products, says engineer Graham Archer. 'The ability to calibrate the units without using a tweak is great and being able to save particular set-ups is very useful. The "overkiller" feature is fantastic for use on the mix bus. The MLA-2 and MEA-2 share this quality and are both transparent yet highly effective whenever they are used. The EQ has a wonderfully open top end and the compressor is great for gluing elements together in a mix.'
Sarm is also impressed by the east integration of the equipment into its existing Pro Tools rigs. 'They are very easy to use and the ability to activate the overkillers from inside Pro Tools is very useful.' Tim Weidner says. 'Similarly, the MLA-2 and MEA-2 are quick and intuitive. The fact they are notched means recalling them when switching between tracks is a breeze.'
'We have been very impressed with our Prism Sound equipment thus far,' Archer adds. 'We are thinking of getting some Prism Sound mic pre amps, particularly when a neutral, clean sound is required. The digital i/o module for the ADA-8XR is interesting in the way it allows us to interface with our other digital gear. We are also thinking of installing ADA8-XRs at Sarm West Coast in Los Angeles.'
More: www.prismsound.com