Characterised by stylish interiors, hospitality, food and fine jazz, Kuala Lumpur's Alexis Ampang offers a programme of showcases by internationally renowned musicians and local legends. Alongside the artisits, the sound system is key to its reputation for musical excellence.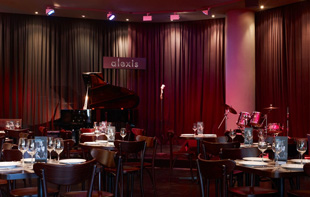 The system comprises two Alcons Audio VR8 pro-ribbon full-range loudspeakers and two BF181 long-excursion 18-inch subs, controlled by two ALC2 amplified loudspeaker controllers with SDP speaker drive processing modules.
Featuring an Alcons proprietary RBN401 4-inch pro-ribbon driver, the VR8 combines clarity and intelligibility with high SPL. The unit includes dedicated filtering, with system equalisation by the ALC. Signal Integrity Sensing (SIS) pre-wiring ensures complete cable/connector compensation between the VR8 and ALC, while the asymmetrical enclosure design provides flexible mounting options. The BF181 features a deep-tuned cabinet, vented double-spider frame and SIS pre-wiring, delivering a high quality, tight and accurate sub-bass response.
'We needed a system that was compact but could produce the Hi-Fidelity audio quality that we required at both low and high sound pressure levels,' says Alexis Manager, Eleen Ng. 'The Alcons pro-ribbon technology delivers superb sound and its precise dispersion pattern reduces the acoustic difficulties that we previously experienced. Combined with the excellent sound quality, the Alcons system has proven to be the ideal solution for delivering the high-quality sound reinforcement that our customers demand.
'The installation of Alcons systems has certainly fine tuned the premise's in-house live acoustic, which met the musicians' demands for superb sound and delivered listening pleasure for its audience.'
Established in 1995, the Alexis Group operates five venues in the Malaysian capital of Kuala Lumpur.