API has appointed that Tónastöðin to serve as its dealer in Iceland and VGL will as its distributor in Chile. Both firms have been supplying their respective regions with professional audio equipment for more than 20 years.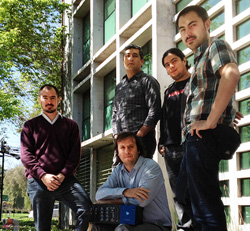 Tónastöðin's customers originally made the recommendation that the firm start carrying API gear. 'With a total population of only just over 300,000, Iceland is a relatively small market, so you might say that most, if not all, musicians and audio engineers in Iceland are quite familiar with Tónastöðin' says Andrés Helgason of Tónastöðin. 'We have great access to the studio world here and are therefore in a good position to promote API. Tónastöðin will begin selling API rack equipment and 500-series modules.'
VGL is an audio-visual system integrator, and its audio division specialises in professional, high-end equipment for recording studios, broadcast studios, live sound, and installed sound. The company will distribute the entire API line, from the 500-series module and the small-frame 1608 console, to the Vision and Legacy consoles.
'Like our customers, we are passionate about audio and so we have a deep appreciation for their needs, says VGL's Daniel Vinagre. 'In addition to our sales team, we have a customer support team that is ready to provide after-sale assistance. That helps to earn customer loyalty and repeat sales. We're excited to work with API because their gear has a unique sound that is full of character and that serves very well in an integrated analogue/digital studio.'
More: www.apiaudio.com