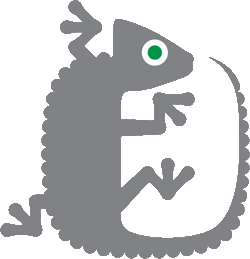 Genelec has taken the wraps off its Smart Active Monitor (SAM) concept. Part of 'a new streamlined marketing effort', the loudspeaker specialist has incorporated its line of DSP monitors under the SAM classification, which now includes all 82xx Genelec monitors.
Models in the SAM range are capable of automatically adapting to acoustical environments for effective use in broadcast, postproduction and music studio applications. A SAM system can be controlled with digital networking, enabling users to build highly flexible computer-controlled systems of monitors.
'Smart Active Monitoring is a concept that bundles all the benefits of Genelec's advanced monitoring systems to a single, easily understandable and descriptive term,' says Genelec R&D Manager, Dr Aki Mäkivirta. 'SAM is also a concept that describes perfectly the current technology leap pioneered by Genelec in the evolution of the active monitoring loudspeaker – the transition from the analogue to the digital world, where digital technologies, along with software features, increase quality and bring unique user experiences to the customers, and enable seamless integration of monitoring speakers and subwoofers to a well-calibrated and correctly aligned reproduction system.'
The acoustical features of SAM systems can be optimised with automatic calibration for different working styles or client demands. This includes aligning levels at the listening position, adjusting delays from the signal input to the listening location, and compensating for the acoustical room influences in the frequency responses (equalisation). One of these proprietary tools is AutoCal, Genelec´s acoustic calibration solution that is supplied alongside the Genelec Loudspeaker Management software package, GLM.
SAM capabilities can be adapted with software upgrades both in the monitoring speakers themselves and in the system management software.
'The SAM launch marks the beginning of a new era in audio monitoring for Genelec, thanks to the rise of digital technology and evolving market expectations about the possibilities of audio monitors,' says Will Eggleston, Genelec USA Marketing Director. 'Also, designers of systems have shown that digital monitors have some notable capabilities beyond the analog realm.'
Using GLM software and AutoCal, a monitor can be turned into the reference it needs to be in today's demanding environment for engineers. This promises to improve performance and achieve a flat frequency response at listening position, as well as handling phase alignment in between monitors and subwoofer and time-of-flight compensation.
System features:
· Digital signal processing of the audio signal.
· Control networking.
· Multipoint measurements of acoustical environment at the listening area.
· Automatic system calibration.
· Graphical User Interface.
More: www.genelec.com