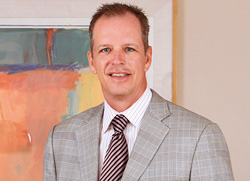 Harman Professional has unveiled a direct distribution set-up in India. The announcement follows extensive investment in India-based R&D, operations sales and support and, according to Harman Professional President, Blake Augsburger, 'reflects his determination to serve customers with the best products, the best programmes and the most appropriate channel strategy for that market'.
'Having invested so much time and resources into developing a strong product offering for the India market, we are determined that as many potential customers as possible get access to this winning lineup,' Augsburger adds. 'Our distribution strategy is to act as the market dictates and, in doing so, to provide a broad array of professional customers with the best possible systems and support.'
Harman's move to direct distribution includes the opening of regional sales offices with application engineering and sales support; new service centres; project design and application support; and comprehensive warehousing. Harman's aim is greater availability of product and better, more expansive support.
Leading Harman Professional operations for India is David McKinney, who was recently appointed Senior Director, India Operations for the Professional Division. McKinney, a 12-year veteran of Harman Professional with a demonstrated capacity to build and lead organisations in emerging markets, previously established Harman Professional's Asia Regional Sales office in Kuala Lumpur.
More: www.harmanpro.com