Fairlight is set to unveil new products and a new look at 2012 AES Convention in San Francisco.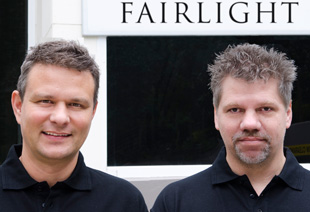 The moves follow fresh capital injection through the company's acquisition by KFT Investments – giving new impetus to R&D, production and customer support for its audio postproduction market.
Fairlight will also target new opportunities with the launch of new tactile control surfaces for the CC-1 audio processing engine, including the XStream Compact Desktop Controller and Quantum a fully featured, mid size console.
'We saw enormous potential in Fairlight from day one,' says Steve Kepper, General Manager of KFT Investments. 'Our ambitions are to leverage its outstanding assets in terms of product, people and Intellectual Property. Emphasis on customer support will be integral to the brands offering. Over the next 12 months we will be launching a range of new technologies and products, improving our distribution and entering some new markets and aggressively driving growth is sales.'
Joining the company from Bosch, where he held a series of senior international sales and marketing positions, Fairlight CEO Jean Claude Kathriner drive the business forward, with the support of a team of experienced engineering leaders including Fairlight Chief Technology Officer, Tino Fibaek.
'A key focus of my role will be to ensure we maximise the technology we have and maintain a strong focus on continued development to ensure Fairlight provides its customers around the world with real edge digital audio technology and reliable service and support purely focused on one goal – delivering outstanding audio post results,' Kathriner says.
See also:
Fairlight Quantum postproduction system