Having used one of Apex's original Intelli-X processors for a number of years, UK event production company Event Sound & Light has moved on an Intelli-X2 processor. Specialising in shows, concerts, parties, conventions, conferences and product launches, the company places a high value on the quality, usability and reliability of all equipment it uses.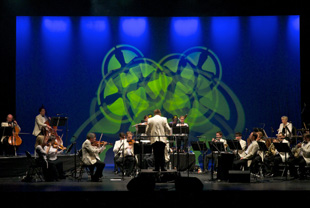 'Having used the original unit for many years on theatre tours, open air concerts and corporate events, we needed another unit to complete the new system that we were designing and building,' says Event Sound & Light Director, Paul Galley. 'We purchased the new Intelli-X after a shoot out between a different manufacturer's unit of a similar specification. The Apex unit not only made the other one sound dull, but it was a lot simpler to navigate and operate.
Galley had approached Apex dealer Red Square Audio, where he discovered the Intelli-X2 had been introduced. A demonstration was arranged: 'The X2 boasts the same, and many more, features as the original X but is even easier to connect and use,' he says. 'The operation and navigation through the software is better and the unit looks great. It has a good dynamic range and stereo imagery. The RTA update is also a great function along with the access on the front panel, which means you don't always need a laptop to set it up.
'A lot of our loudspeakers have designated amplifiers and processors, so we use the Intelli-X2 for speaker management, routing and delays. It's used as a router when we're using two mixing consoles at the Front of House position, for example at festivals. In all tasks it is very easy to use and delivers great results.'