The CE Division of Waves Audio, Skullcandy and Dell have formed an alliance with with US producer Jack Joseph Puig to develop consumer electronics with 'proprietary, studio-quality audio technologies'.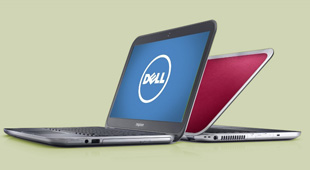 Waves has a longstanding relationship with multi-platinum award-winning record producer/mixer Puig, and has already worked with him on several signal processors for the professional market. Waves has also previously worked with Dell to offer enhanced audio on select products. Promising 'an enhanced audio experience on Dell laptops and desktops' for both consumer and professional markets, Puig, Waves and Dell, invited leading performance lifestyle audio brand Skullcandy to join them.
The first results of the initiative were unveiled recently with the launch of new Dell XPS and Inspiron laptops, all of which include the Waves MaxxAudio suite. Select systems – including the Inspiron 14Z Ultrabook – come with Skullcandy-branded speakers.
'Skullcandy brings a fresh branding perspective and audio expertise to this partnership,' says Skullcandy President and CEO, Jeremy Andrus.Our genesis was the collision of music, action sports and fashion, which allows us to be an authentic, everyday part of our consumers' lives.'
Puig is responsible for some of the most successful recordings in music today, and his relationships with top artists and record companies give him a unique perspective on the nexus between the entertainment world, technology, and the world of consumer electronics: 'As leaders in their respective market sectors, it is natural that these companies would decide to do work together,' he says. 'This cooperative effort has already led to some brilliant ideas. We are very, very close to where we can unveil some of the new results of our efforts. In the coming weeks and months, the market is going to see us introduce some groundbreaking technological innovations that set new standards in consumer electronics.'
The take-up of mobile internet and the rapid development of mobile technologies for smartphones, tablets and laptops has seen these devices taking a more prominent role in entertainment, including music and game play.
'Now more than ever, people use a laptop or desktop as their primary entertainment centre or communication device, and we are making the investment to ensure they get the best audio experience available,' says Brian Pitstick, Executive Director of Consumer Product Marketing at Dell. 'Whether it's listening to your favorite music playlist, watching a movie, or calling friends and family over VoIP, it sounds better with Dell.'
'Our DSP and design are used by every professional producer and engineer in all areas of entertainment audio,' offers Tomer Elbaz, Executive VP of Waves Audio's Consumer Electronics Division. 'Waves Consumer Audio provides the infrastructure and tools that enable each member to do what they do best and, in the end, refine and redefine peoples' perceptions of consumer electronics sound. Waves brings a precise representation of professional studio sound to the consumer's listening experience.'