Now in the hands of veteran mastering engineer Michael Romanowski, San Francisco's Coast Recorders Studios has returned to the city's recording scene with its huge live room restored to the original Bill Putnam design with materials from the late 1960s.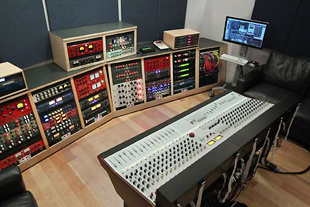 'I have always wanted to offer the San Francisco music community more than just mastering services,' Romanowski says. 'I have an acoustic band myself and love to record live. Coast Recorders' live room is a perfect place for that. It also has the right vibe and acoustics for rock recording, as well as jazz and small chamber music ensembles. By expanding our mastering services to two rooms we can cover more projects from start to finish all within the facility simultaneously. Mix One is stunningly appointed and sounds really great as a mix room. We've got a huge variety of outboard gear that even the biggest gear-head will be pleased with.'
The updated studio boasts a redesigned control room called Mix One, equipped with a new Rupert Neve Designs 5088 analogue mixing console and a wealth of analogue and digital outboard gear. The key audio equipment has been relocated from a private mix studio owned and operated by Tom Richardson.
A 32-channel Rupert Neve Designs 5088 analogue mixing console provides critical summing, routing and mixing functionality in the newly refurbished control room, along with high-end analogue mic preamplifiers, equalizers and dynamics processors, as well as an array of reverb options, a 48 I/O Avid Pro Tools|HDX system and a pair of ATC SCM150ASL main monitors.
Chief Engineer Sean Beresford had no previous experience with the desk, but has already found time to mix several projects on it 'It doesn't have that thick muddiness that, for me, some newer consoles have,' he says. 'Some people might consider the 5088 to be coloured in some way, and I guess it does have a kind of warmth and depth you'd expect from anything Rupert Neve designed. But, honestly, I find it to be really transparent and open and airy sounding. The depth of field and stereo imagery on the console is fantastic, and I'm finding that I'm able to get to a good point in a mix very quickly. I wasn't sure what to expect of a modern day Rupert Neve design after having used his vintage ones for so long, and I'm very impressed.'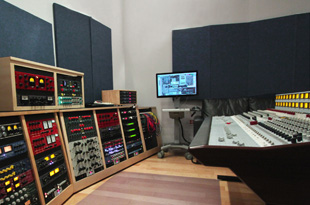 The console is configured without the optional Rupert Neve Designs mic preamp and EQ modules in order to take advantage of outboard equipment from manufacturers such as Chandler, Daking, DW Fearn, Focusrite, Langevin, Manley, Pendulum, Vintech, Wunder and others. Jeff Briss and the team at Cutting Edge Audio Group consulted on the project and supplied the majority of the control room equipment.
'It really fits our workflow,' Richardson says. 'Once we come out of the DAW we want to stay analogue. We can patch any of the outboard gear between the outputs of the DAW and the console, and we can interface any of the dynamics into the buses. Whatever we want to do, it's all on the patchbay.'
In addition to Romanowski's own mastering suite, he has added a second mastering room and mastering engineer Piper Payne to the staff. The complex is a busy yet comfortable environment with recording and mixing engineers on the staff, including Beresford (Third Eye Blind, Vanessa Carlton), and Chief Technical Engineer Desmond Shea. Also within the complex are two independently operated mix rooms and the analogue two-track dub room for The Tape Project – an audiophile tape-based record label owned by Romanowski and noted engineer, Paul Stubblebine.
Romanowski has already begun a new series of recordings called the Live at Coast series, where artists perform and record in the Coast Recorders' live room with a live audience. 'There are so many great bands of all styles in the Bay Area, I want to give them a controlled live environment to make a record in,' he says. 'We've already had great success with it, the live audience has added a lot to the performances.'