Live UK event technical solutions specialist Universal Event Productions (UEP) has announced a specialist Sales Division to provide pro audio, A/V and lighting products and accessories that are not currently directly available in the UK.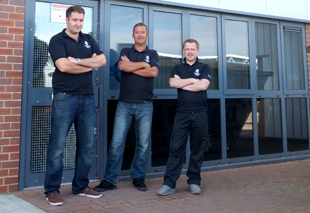 Part of the planned expansion of the company's business, the news follows healthy trading for the company's design and rental business over the past two years: 'The Sales division has been planned for some time – it was just a question of waiting for the right moment to launch,' confirms Steve Butcher, adding that it will bring a dynamic new angle to UEP's operation, which has been running successfully for 15 years, specialising in all areas of corporate and live events and presentations.
UEP Sales will function completely independently of the design and rentals, and be operated via its own dedicated website and telesales phone lines. The company claims that 'the product ranges it carries 'will be carefully honed through UEP's vast experience of events, live shows and working in unusual and challenging locations, where specialist and more unusual or bespoke equipment has proved invaluable'.
The first offerings will come from the SoundTools brand in California – the XLR and NL4 Sniffer/Sender range of pro audio tools. These are highly reliable and practical 'on-the-fly' testers with remote ends that are ideal for quickly detecting faulty cables onsite and in-situ, and for testing phantom power at various stages and locations – including on multicore/control snakes.
The newest versions of these have a smaller circumference and shorter length than the originals. They are designed for a looser XLR tolerance, avoiding super tight fits. Each device is quality laser-etched, and the 'sniffer' LEDs clearly labelled for easy identification of the results with a green power-on button located at the rear of the device.
The Natty Sleeve is another 'inventive and ultimately usable product' designed by UEP's own in-house team of engineers, informed by their experience of staging high-end corporate shows and presentations where the slick appearance of all equipment is paramount. The Lycra construction slips over plasma screen Unicol poles to make the stands look smart, and hiding mains and signal cables. Natty Sleeves are available in black or white as standard, with other colours on request.
More: www.u-e-p-products.co.uk