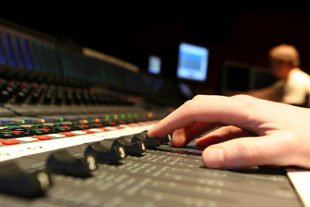 Theatre, event and broadcast sound specialist Orbital Sound has announced a training course in show mixing for aspiring theatre sound operators.
The two-day course is being staged at Orbital's purpose-built training centre in Brixton, UK, and focuses on the practical skills and theory behind the best-practice FOH mixing requirements of musicals. Its emphasis is on what is required to achieve sound operating excellence, with principle tutors Marcus Wadland (UK tours of Blood Brothers, Never Forget, Whistle Down The Wind) and Daniel Bailey (West End productions including High School Musical, Rent and Fame) bringing their extensive mixing experience to the table for an intrinsically hands-on curriculum.
As well as the essential theory behind mixing, Bailey and Wadland will introduce students to the latest digital mixing technology from a variety of console manufacturers, whether the application is large-scale West End/Broadway shows or smaller regional productions.
The course numbers are limited to 12, with a low-cost non-refundable registration fee of £55 + VAT required to secure a place.
More information is available from Alex Waddle at Orbital Sound.
Contact:
This email address is being protected from spambots. You need JavaScript enabled to view it.