Barely pausing for breath after the addition of Bel (Digital Audio) and Focal Professional to its portfolion, new Australian distributor Professional Audio Technology (PAT) has now agreed Australia and New Zealand distribution with German loudspeaker company KME.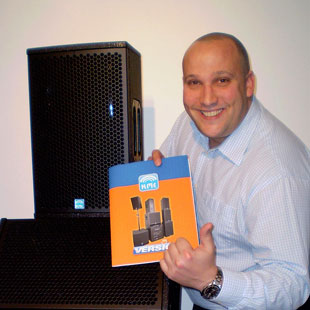 'We feel that the outstanding sound and manufacturing quality in addition to KME's commitment to deliver world-class public address products provides great synergy with other world class manufacturers PAT represents in Australia,' says PAT MD Patrick Salloch. 'We are looking forward to a long and prosperous future between our companies, which will consist out of bringing Australian and New Zealand Pro Audio Industry access to KME's live sound technology – which is second to none.'
Founded earlier in 2010 by Salloch and Tony Fitzsimmons, PAT has established a network of local integrators and international manufacturers to 'provide customers with the best products and solutions to get the job done, on time and budget – every time'. Being in direct contact with leading manufacturers around the world, PAT can gather the latest product information, market technology trends, system consultancy and an uncompromised aftersales service to ensure client satisfaction.
PAT will represent its lines at the Integrate show 2010, which takes place in Sydney during August.