Midas has given a VeniceU mixing console to Malawi's Lake of Stars arts festival.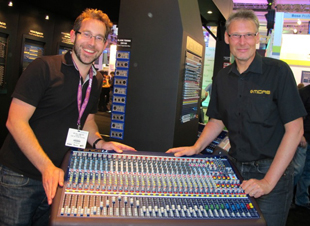 The gift of the newly launched desk is a symbol of the ongoing relationship between Midas and the festival following show director Will Jameson's use of one of the first Midas Pro2C desks to be shipped after its 2011 launch.
The award-winning festival takes place in the heart of Africa on the shores of the continent's third largest lake. A year-round project, its mission is to promote Malawian arts and tourism through international interaction and exposure.
'The Lake of Stars project gave the Pro2C its first real world challenge,' says Midas Brand Manager, Richard Ferriday. 'It had to handle FOH sound in extreme conditions including: hot air-born sand, high temperatures – up to 42°C – and high humidity. We hope the VeniceU will be equally useful to the Lake of Stars team.'
The VeniceU made its European at London's Plasa 2012: 'The VeniceU expands the Midas range of' Digi-log hybrid consoles,' Ferriday says. 'It offers a user-friendly, high-quality analogue audio console with integrated 8x8 USB digital audio interface. Applications include multitrack recording, playback from computer, and live inclusion of third party plug-ins.'
The console continues Midas' engineering concept of a hybrid mixer, using both analogue and digital technology. 'The VeniceU offers a wider accessibility to Midas' Digi-log technology than ever before,' says Will Jameson. 'It represents a comprehensive, integrated audio mixing, recording and processing package ideal for our intended use in training local Malawi technicians and aspiring engineers.'
See also:
More: www.midasconsoles.com