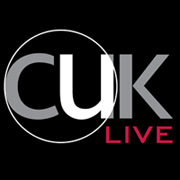 A new division of UK distribution company CUK Audio, CUK Live will launch at the coming Plasa show with its on the live and rental market sectors.
'CUK Audio is principally a supplier to the installation market, but with our expanding portfolio of brands we have seen a greatly increased percentage of our sales in the live sector,' says Stuart Thomson, MD of CUK Audio. 'The aim is to apply the same high level of support and service to the live sector that has already differentiated CUK Audio from its competitors. Many distributors claim to service all markets, but none truly achieve this. With separate divisions we deliver complete and true focus for our customers irrespective of sector or application. After all, the technical support a sound engineer or rental company needs is very different to, say, an installer in the hospitality sector.'
At its first show, CUK Live will display and demonstrate the latest products and developments from Cadac, Clair Bros and Powersoft.
'Our plans for CUK Live have been developed over some time, and Plasa 2012 provides the perfect launch platform for this new strategy,' Thomson explains. 'It is even more exciting as there are a great number of developments from the three brands under the CUK Live umbrella. Cadac has now released four versions of the truly innovative and intuitive CDC Eight digital mixing console. With all four models now in production we look forward to demonstrating these during the show. With Clair Bros we're celebrating the 25th anniversary of a true industry standard – the 12AM Stage Monitor. With Powersoft we'll be showing how its latest version of Armonia Pro Audio Suite, which allows full control and monitoring of K and M series amplifiers, is the most powerful and user friendly amplifier control platform in the industry today'.
More: www.cuk-live.com