A/V supplier/19-inch racking specialist Pro Audio Stash (PAS) has opened a new office and warehouse in Austin Texas.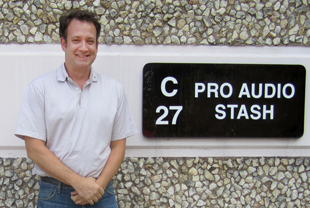 The new office – PAS' first in the US – is being managed by Marcus Butler as part of an expansion strategy for the company that will provide an extensive range of standard and custom products, 'built to the highest standards at highly competitive prices'.
PAS has been steadily expanding its range of 19-inch rack range enclosures and accessories over the past two years. The new facility will allow the UK-based manufacturer to offer its sales and distribution service in the US.
With its American business steadily growing in recent years, opening the office and warehouse will allow PAS to consolidate, and add local back-up and technical support. New products are constantly being launched, mainly from the installation sector, and the product ranges stocked in the US will be built through 2012 to include all currently available in the UK. Sectors to be targeted will include A/V, commercial and home cinema installers.
Marcus Butler – a keen musician and a regular on the local Austin music scene with his alternative rock band Seaholm Electric – has worked for PAS for the past two-and-a -half years, and moved to Austin in 1996 when working for the Time Warner Music Group. 'The new office and warehouse is a fantastic opportunity for PAS USA to expand its presence in the US and focus on the many different A/V markets,' he says. 'I am really looking forward to the immediate future and we have already had a very positive response to the new set up'.
Butler has also been joined on the sales team by Chad Pearman, who brings more first-hand knowledge of PAS products as another working musician.
Contact: This email address is being protected from spambots. You need JavaScript enabled to view it.
More: www.proaudiostash.com